Arlington, Va. — The Aerospace Industries Association (AIA) honored U.S. Representative Mac Thornberry (R-Texas), Ranking Member of the House Armed Services Committee, as the inaugural recipient of "The Wright Stuff Award" at a Capitol Hill reception on February 26. Representative Thornberry's leadership and policy contributions to America's national and economic security during his 25 years in Congress are extensive and notable.
"For more than two decades, Congressman Thornberry has led the way when it comes to supporting our troops and helping spur commercial and military innovation," said AIA President and CEO Eric Fanning. "Whether as Chairman or Ranking Member of the Armed Services Committee, he has proven to have 'The Wright Stuff' to not only strengthen American industry, but also bolster our national security and economic success."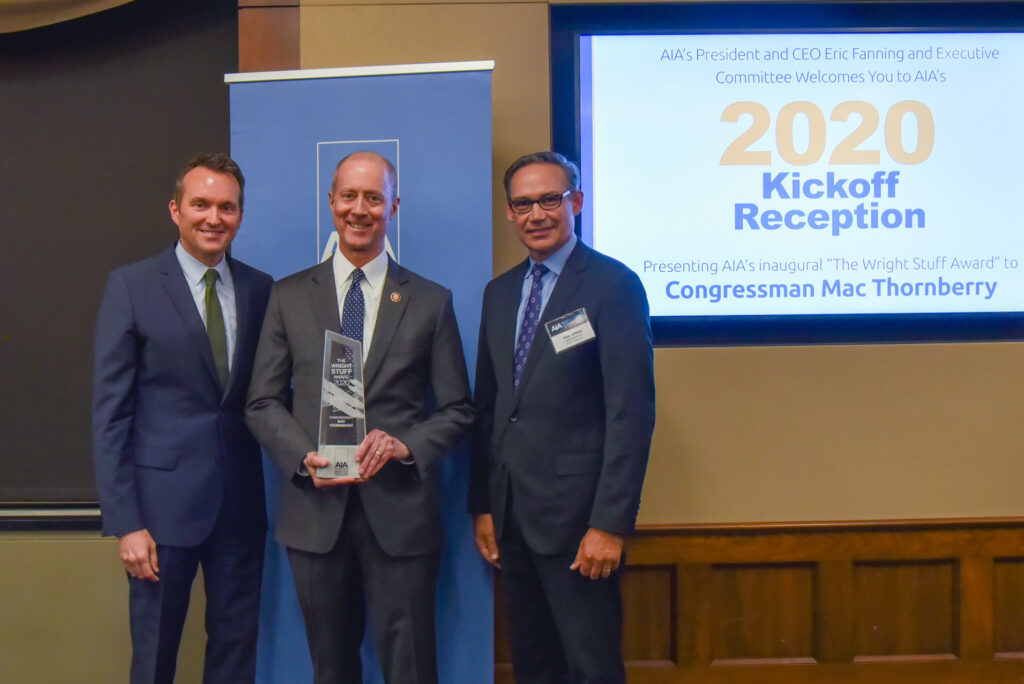 Representative Thornberry served as Chairman of the Armed Services Committee from January 2015 to January 2019. Throughout his time in Congress, he has demonstrated an unwavering commitment to ensuring that the United States has the cutting-edge military capability and agility to protect the nation, our people, and our interests around the world. Thornberry previously served in the Reagan Administration as Deputy Secretary of State for Legislative Affairs, worked on Capitol Hill as a chief of staff, and practiced law in Amarillo, Texas. His family has been ranching in the 13th District since 1881—a family business he's still a part of.
"I am very grateful to be the inaugural recipient of 'The Wright Stuff Award.' The Wright Brothers epitomize American innovation and made lasting contributions that still benefit our defense and national security even today. We all continue to be inspired by their achievements, and I am honored to receive an award bearing their name," said Representative Thornberry. "I greatly appreciate the key role that AIA companies play in the defense of the nation and in fostering further advances to American innovation and prosperity."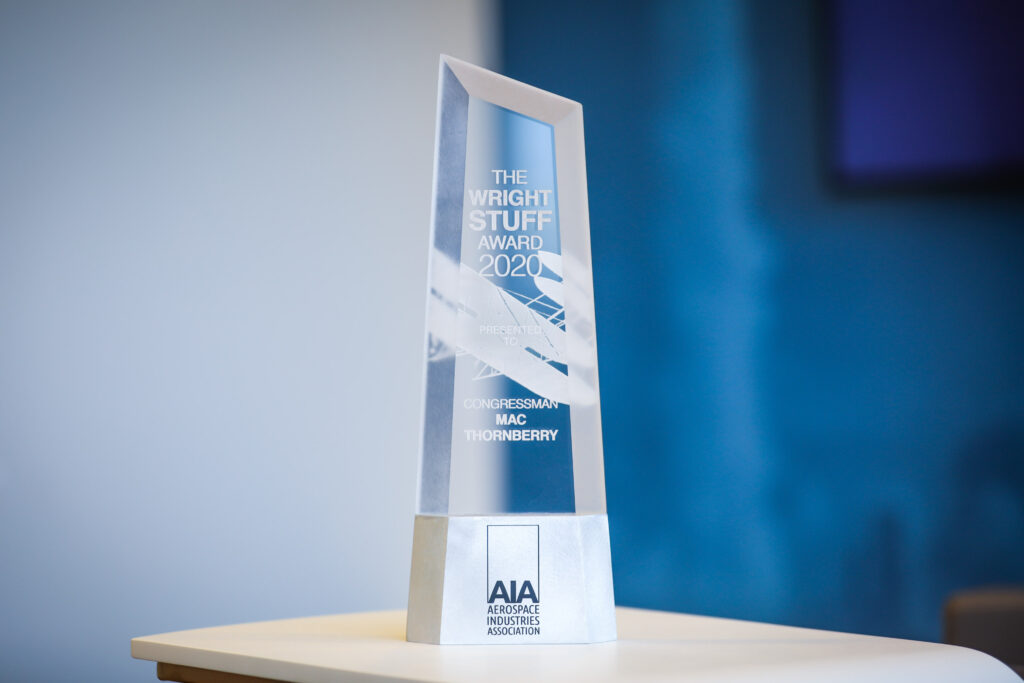 "The Wright Stuff Award," created in 2020, is named after the inspiring Wright brothers whose ideas and inventions ushered in the age of flight, and in turn, transformed the world. The award will recognize an individual for paving "the way to what's next"—by making major and measurable contributions to the aerospace and defense industry.
###