Membership
For America's leading aerospace and defense companies, AIA membership is The Way to What's Next. AIA represents nearly 340 high-technology manufacturers and suppliers across every sector and tier of the aerospace and defense industry.
Reasons to Join
Become part of something bigger. When your organization joins AIA, you'll gain access to exclusive reports and findings, plus networking opportunities with some of the top players in the field. Whether your company's scope is wide-reaching or more narrowly focused in supply chain, AIA membership is your chance to stay connected to the changes in your industry and have a seat at the table.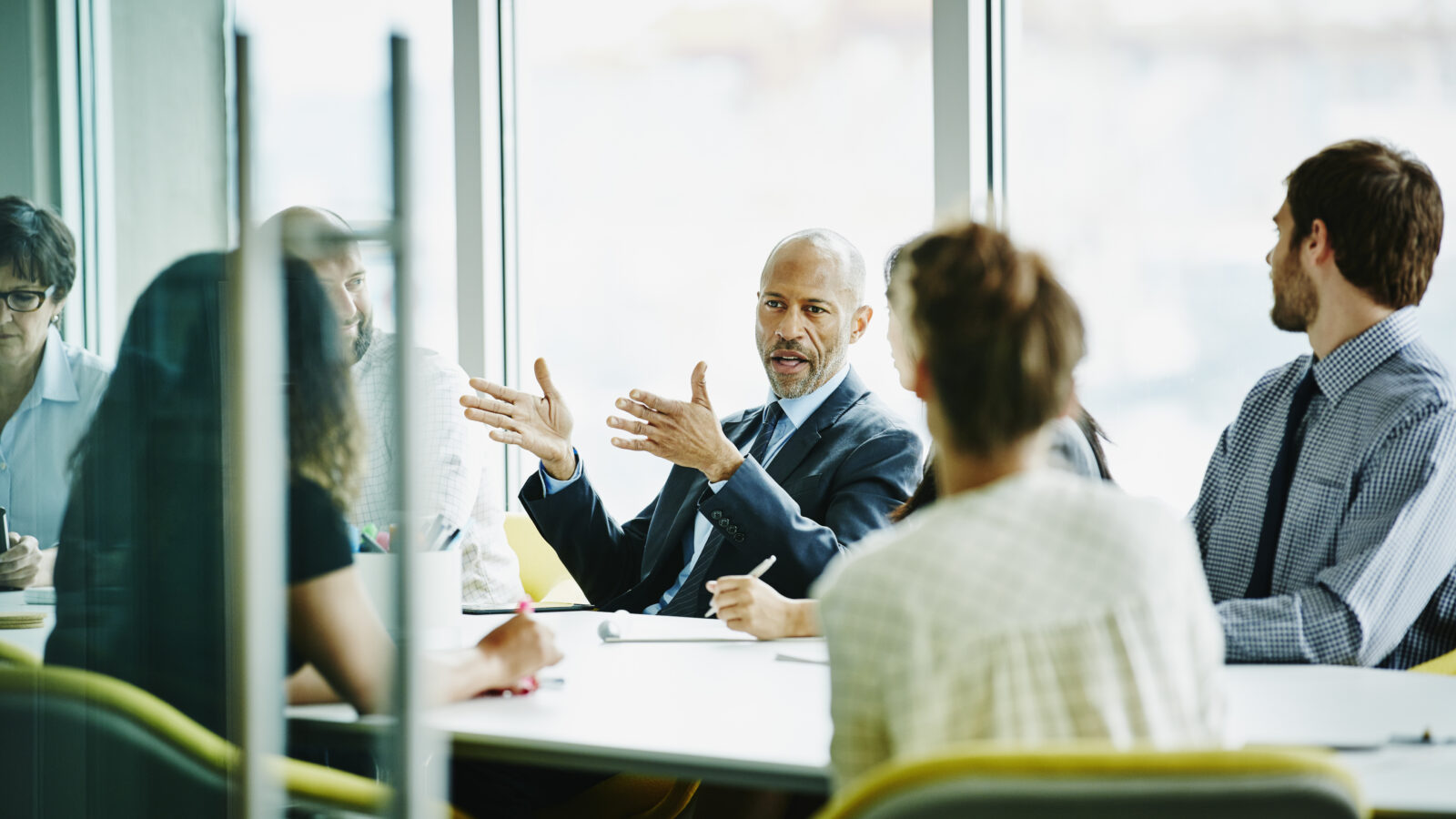 From the biannual Board of Governors and Supplier Management Council meetings to regularly hosted webinars, you'll gain access to thought leaders and connections you can't get anywhere else.
Stay at the forefront of regulatory changes, including security and compliance standards. Follow the latest research, read in-depth reports, and gain legislative support.
Why AIA?
The Aerospace Industries Association (AIA) and our members blaze The Way to What's Next. Our mission is to advocate for policies and investments that keep our country strong, bolster our capacity to innovate, and spur economic growth.
What Our Members Have to Say

AIA excels at bringing all the industries' leaders together to address the challenges of the day and helps facilitate a common industry approach to said challenges.
GE Aerospace

There is no other setting where you'd get the opportunity to have such a broad range of players in this industry have one common, coordinated voice to address the issues in front of us.
CEO, Textron Inc.
AIA offers full- and associate-level memberships. Your company can access important industry resources and networking opportunities, no matter your size. Our one unifying requirement is that your organization must contribute to the safe operation of an A&D product—everyone has skin in the game. The type of membership that is most appropriate for you will likely depend on the particular benefits you are seeking through alignment with AIA.

How We Work
Our agenda is driven directly by the CEOs and senior managers of our member companies. Together, we work to shape regulatory and legislative policies and create networking opportunities through meetings, international air shows, and an extensive network of councils, committees and working groups.

AIA works as an advocate and convener to shape policy, shed light on the industry's impact, and empower its future. Find industry alignment on issues and advocacy opportunities, so your organization can impact the competitiveness and vitality of our field.