Purchase NAS Standards
In the high-stress environments of the aerospace and defense industries, proven performance and reliability are essential. That's why AIA offers access to more than 1,300 active standards in the National Aerospace Standards (NAS) library.
About National Aerospace Standards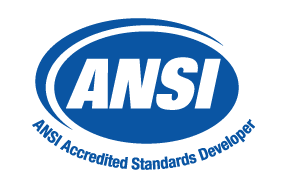 Since 1941, these voluntary standards have served as the foundation for aircraft, spacecraft, watercraft, ground vehicles, machinery, and electronics that propel our industry forward.
Subject matter experts from AIA member companies participate in committees and working groups to develop and maintain the NAS library. All standards development is conducted in accordance with TOC-1, Development Procedures for National Aerospace Standards. AIA is an accredited standards developer (ASD) through the American National Standards Institute (ANSI).
NAS parts are most well-known for state-of-the-art, high-strength, precision fasteners, electrical connectors, splices and terminations, rod end bearings, and many other types of hardware and components. Most parts are available as 3D CAD models.
---
---
Participate in the Standards Process
AIA's standards cover a wide variety of subject areas including:
NAS parts (bolts, rivets, washers, screws, nut plates, pins, knobs, etc.)
Nondestructive Test Personnel certification (NAS410)
Hazardous materials management (NAS411)
Foreign Object Debris (FOD) prevention (NAS412)
Remote Verification (NAS413)
Cutting tools (drills, reamers, end mills)
Airport Operations (NAS3306)
Long Term Archival and Retrieval of Data (NAS9300 series)
Trade Compliance Standards (NAS9400 series)
Safety Management Systems (NAS9927)
Cyber Security (NAS9933)
Organization Designation Authorization – an American National Standard (NAS9947) – in development
Recently Published Standards
Frequently Asked Questions
What is an NAS/NA or an NASM/NAM standard?
NAS stands for National Aerospace Standard. The NA prefix is for metric standards. NAS standards include part standards for high-strength, precision fasteners.
AIA, in coordination with the Department of Defense, has converted over 500 MIL-specs to NAS. These converted documents carry an NASM (for inch-based) or NAM (for metric-based) prefix. The standard continues to be procured to the MS part number.
Does the AIA NASC manufacture/supply parts?
The Aerospace Industries Association is responsible for developing and maintaining standards for the National Aerospace Standard (NAS) parts, and some MIL-Specs (NASM/NAM) parts. However, we do not supply parts.
Does the NASC keep a list of suppliers?
No, not at this time. AIA works with industry experts to create standards and make them available to the industry; however, we do not qualify suppliers or manufacturers.
How does someone determine if a part manufacturer is qualified to manufacture an NAS or MS part in accordance with the NAS standards? Is there a Qualified Product List (QPL)?
At this time, the Aerospace Industries Association does not maintain QPLs for any of the NAS/MS parts.
To be sure a manufacturer is able and qualified to manufacture a part, the purchaser should review and understand the requirements of the standard and review the part manufacturer's qualification report. It is the responsibility of the manufacturer to provide a Qualification Report to the purchaser. It is the purchaser's responsibility to review the report to be sure the manufacturer meets the requirements of the specification.
If a Part Standard calls out a Procurement Specification that has Qualification Test Requirements, those requirements have to be met before the purchaser should buy parts from the manufacturer. After a manufacturer has met the requirements, it is up to the part manufacturer to perform the required test(s) for certification of conformance. It is up to the purchaser to review those certifications to be sure they meet the requirements.
If a Part Standard does not have a qualification requirement, the purchaser should still determine if a part manufacturer's products are manufactured in accordance with the Part Standard.
Your Leadership Connection

Standards Team

AIA's standards leadership team is well-positioned to address standard practices and part standards for the aerospace and defense industry.