Arlington, Va. (Sept. 30, 2023) – In case you missed it, Aerospace Industries Association (AIA) President and CEO Eric Fanning joined CNBC's Closing Bell yesterday to speak about the looming government shutdown and the far-reaching effects on the aerospace and defense (A&D) industry.  
From commercial air travel risks to the threats to national security, Fanning discussed the disruptive nature of a shutdown and the real consequences of repeated continuing resolutions. He advocated for the 2.2 million Americans that work in A&D and warned how instability only emboldens U.S. adversaries. You can watch the full interview here.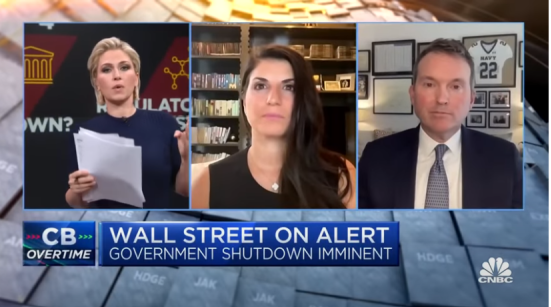 Earlier this week, AIA also sent a letter to congressional leadership urging the passage of appropriations legislation to avoid a government shutdown. AIA has repeatedly called for funding challenges to be addressed through appropriations legislation to provide stability to U.S. industry partners.
###