Arlington, Va. (Nov. 9, 2022) – The Aerospace Industries Association (AIA) today convened a delegation of United States industry representatives in Paris to meet with and inform the U.S. and French government delegates to the first U.S.-France Comprehensive Dialogue on Space.
"Today's dialogue was an important opportunity to share with the U.S. and French government delegations the range of American space industry capabilities and the importance of strengthening our partnerships," AIA's Vice President of Space Systems Mike French said after the meeting.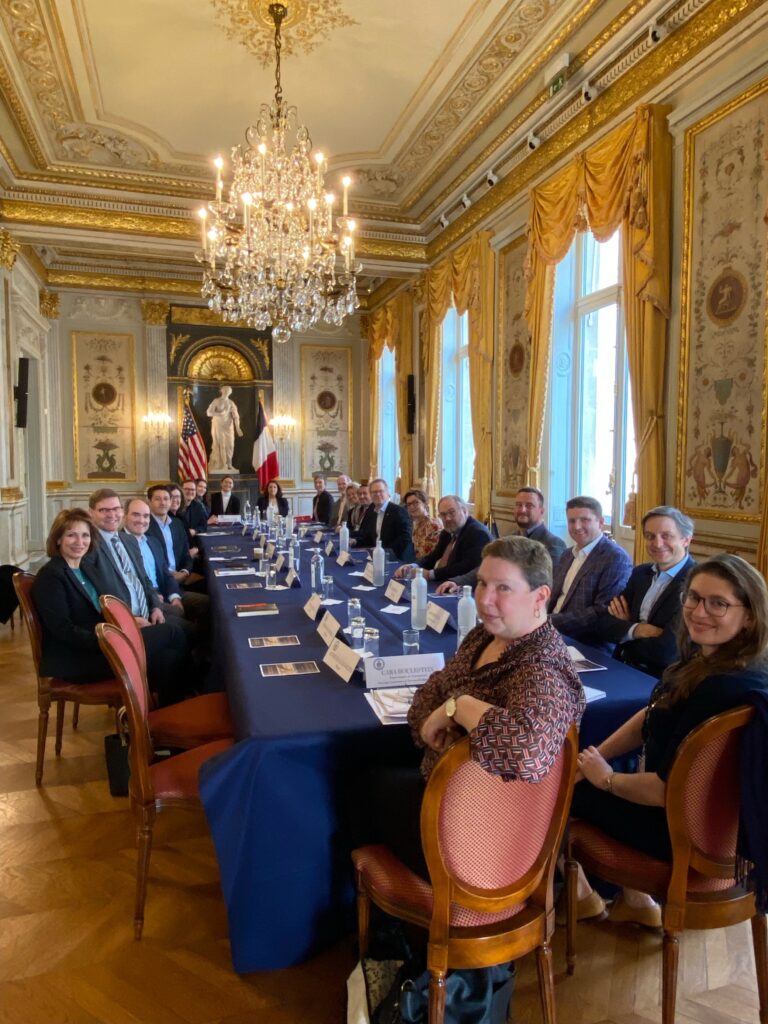 The U.S. space company representatives included Amazon, ATLAS Space Operations, BlackSky Technology, The Boeing Company, COMSPOC Corp., LeoLabs, Loft Orbital Solutions Inc., Northrop Grumman Corporation, Planet, Raytheon Technologies, Redwire Space, Rocket Lab USA, SpaceX, Slingshot Aerospace, ViaSat Inc., and Virgin Orbit.
###