Arlington, Va. (May 1, 2023) – In case you missed it, Aerospace Industries Association (AIA) Chair and President and CEO of Spirit AeroSystems Tom Gentile penned an op-ed in Aviation Week outlining how the U.S. government can support continued American leadership in innovation.
Read the full op-ed here and find excerpts below.
---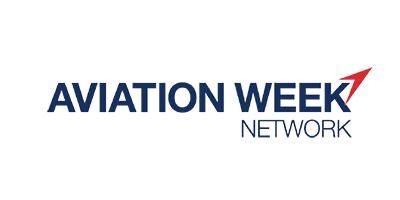 How The U.S. Government Can Help Aerospace Innovate
Tom Gentile | Aviation Week | May 1, 2023
For more than a century, the U.S. has been synonymous with aerospace innovation. Now adversaries across the globe are rapidly advancing their aerospace and defense capabilities, and they are watching how we meet this moment. We need to stay ahead of the curve and continue pushing the boundaries of what is possible. Several policy targets of opportunity will help do just that.
To ensure continued U.S. aerospace and defense leadership, industry needs a strong public-private partnership that supports its world-class workforce, incentivizes critical research and development (R&D) and passes essential legislation such as FAA reauthorization and the National Defense Authorization Act (NDAA).
At the heart of maintaining our leadership in innovation is developing and retaining a skilled workforce. The 2.1-million-strong U.S. aerospace and defense workforce is the crown jewel of our industry and our biggest driver of innovation, but we are at risk of falling behind. We must focus on policies that develop our workforce, create partnerships between industry and academia, and invest in education, training and retraining programs that will prepare workers for the jobs of the future. We also must ensure that our workforce is diverse and inclusive, as diversity drives innovation.
Another key factor is R&D tax amortization. Last year, a harmful R&D tax policy change took effect, handcuffing American innovation, stifling our workforce and leaving U.S. companies at a disadvantage. At a time when China is doubling down on incentives for R&D, we must use every tool at our disposal to level the playing field. Congress should pass the American Innovation and Jobs Act to reverse course on the tax change, leverage private capital for public good and send a message to our adversaries that the U.S. is serious about investing in innovation and national security.
. . .
As emerging technologies such as electric, autonomous and supersonic aircraft become more prevalent, the FAA must keep pace to continue U.S. global leadership in innovation and aviation safety. This year's FAA reauthorization legislation must include provisions to make sure the FAA certification workforce has the skills to review future aviation technologies and is able to meet the highest safety standards.
Upgrading our air transport infrastructure is also an essential element of the FAA bill. The FAA's air traffic control system has facilitated an enviable safety record in the U.S. over the last several decades. With air traffic recovering following the COVID-19 crisis and even exceeding 2019 levels, we are seeing strains on the aging infrastructure serving our air traffic system (the recent failure of the Notice to Air Missions system is one example).
. . .
Advancements in national security are rooted in innovation, too. The NDAA provides an opportunity to create the right policy and incentive environment to unleash technological transformation. We must focus on speed, agility and risk-taking to stay ahead of our global competitors. This means investing in innovative technology and a resilient supply chain. We also must ensure that our procurement policies encourage innovation and provide opportunities for small and diverse businesses.
Global innovation leadership is within our control, but we must act now to remain competitive. As an industry, we are ready to meet the moment, but we need commitment from our partners in government to do the same. Working together, we can unleash the full potential of our industry and secure America's place as the world leader in innovation for years to come.
Tom Gentile is president and CEO of Wichita-based Spirit AeroSystems and the chairperson of the Aerospace Industries Association.
###