Arlington, Va. (Nov. 30, 2022) – The Aerospace Industries Association (AIA) President and CEO Eric Fanning today was among the representatives of the United States space industry who met with French President Emmanuel Macron at NASA headquarters in Washington, DC.
"Today's meeting was an important opportunity to strengthen our partnership with the French government and share how the United States aerospace and defense industry's innovative, world-class workforce is propelling the next generation of space exploration," said Fanning.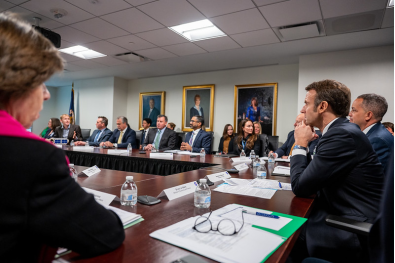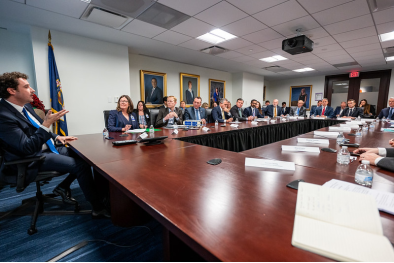 In early November, AIA convened a delegation of United States industry representatives in Paris to meet with and inform the U.S. and French government delegates to the first U.S.-France Comprehensive Dialogue on Space.
###