Eric Mendelson
Ex Officio, Aerospace Industries Association || Co-President, HEICO Corporation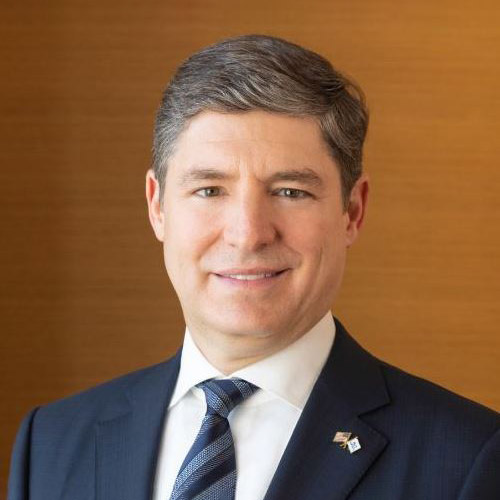 Eric Mendelson
Ex Officio, Aerospace Industries Association || Co-President, HEICO Corporation
Eric A. Mendelson is the Co-President and a Director of New York Stock Exchange traded HEICO Corporation. He has also been President and Chief Executive Officer of HEICO's Flight Support Group since its founding in 1997 and served as President of HEICO Aerospace Corporation from 1993 until 2011 and Executive Vice President of HEICO Corporation from 2001 until 2009.
Mr. Mendelson is a co-founder, and, since 1987, has been Managing Director of Mendelson International Corporation, a private investment company, which is a shareholder of HEICO.
HEICO has grown significantly since Eric, along with his father Laurans, and his brother Victor, assumed control, expanding from 200 Team Members with $25m in sales and market cap in 1990, to over 6,000 Team Members with over $2b in sales and $16b+ in market cap today.
Well known as the world's largest independent designer and manufacturer of FAA-approved commercial aircraft replacement parts, HEICO is a diversified aerospace, defense and electronics manufacturing and services company with production, engineering, or distribution facilities located in 22 states and 12 countries. HEICO's products fly on nearly every commercial and military aircraft, missile and missile-defense system, and spacecraft produced in the past 25 years, and counts nearly every airline and aerospace OEM as a customer.
Mr. Mendelson received his AB degree from Columbia College of Columbia University in 1987 and his MBA from Columbia University Graduate School of Business in 1989. He serves as a Trustee and Past Chairman of the Board of Trustees of Ransom Everglades School in Coconut Grove, Florida, a member of the Columbia College Board of Visitors, and a member of the Advisory Board of Trustees of Mount Sinai Medical Center in Miami Beach, Florida.
Eric, and his wife of 28 years, Kimberly, live in Miami Beach, FL along with their three children.