Arlington, VA – Today, the Aerospace Industries Association (AIA) presented "The Wright Stuff Award" to Senator Richard Shelby (R-Ala.) in recognition of his leadership and policy contributions to America's national and economic security during his tenure in the United States Congress.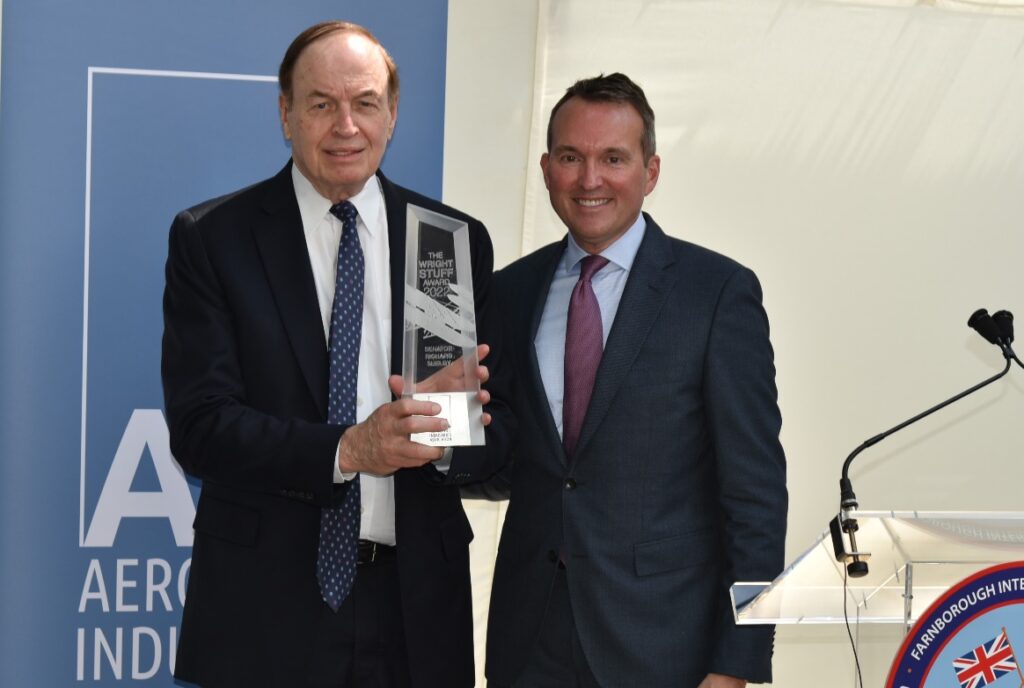 "On behalf of the 2.1 million employees working in aerospace and defense, it's an honor to present our 'Wright Stuff Award' to Senator Richard Shelby. He's been a tireless advocate for America's military and national security throughout his career. He's also been an effective advocate for America's defense industrial base and his legacy of service is enduring," said AIA President and CEO Eric Fanning.
A longtime advocate for the U.S. military and the manufacturing base that supports it, Sen. Shelby's role leading the Senate Committee on Appropriations as both Chair and Vice Chair will continue to have a lasting impact on the military, NASA, and our civil aviation system. Sen. Shelby has served the state of Alabama in both chambers of Congress as well as in the state legislature. He was first elected to the U.S. Senate in 1986 and is currently in his sixth term.
"The Wright Stuff Award," created in 2020, is named after the inspiring Wright brothers whose ideas and inventions ushered in the age of flight, and in turn, transformed the world. The award recognizes individuals who have made major and measurable contributions to the U.S. A&D industry.
###